Biography
Partnership: Hospice Philanthropy Group L.L.C.
Wayne Olson, JD Consulting Associate (Eastern Division)
S. Renee Brida, JD Senior Associate and Lawyer (Western Division)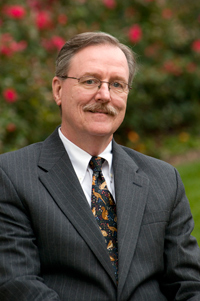 James E. Connell FAHP, CSA
James E. Connell FAHP, CSA has been involved in fund raising and charitable estate planning for almost 40 years. He currently assists charities throughout the U. S. and Canada grow their future endowment funds while helping donors increase their income and decrease taxes.
Mr. Connell has a BS and MEd. degrees from LaSalle University and the University of Maryland. He left the academic environment as an Instructor of Child Psychology at Colby-Sawyer College, New Hampshire, to begin a fund raising career as the Associate Director of Deferred Giving for the Society of Propagation of the Faith in New York City. In this capacity, he expanded the Society's extensive multi-million dollar national charitable estate planning program.
He began his hospital fund raising career as Director of Planned Giving for Presbyterian-University of Pennsylvania Medical Center, Philadelphia, leaving this position in 1976 to assume leadership of the fund raising program of the Robert Packer Hospital/Guthrie Clinic and Donald Guthrie Foundation for Medical Research. Moving to Philadelphia in 1983 as Vice President-Development and Public Affairs, Medical College of Pennsylvania, he revitalized its fund raising program and led its first comprehensive capital campaign in 15 years. Jim left the position of Director of Planning and Development, Duke Children's Hospital, Durham, North Carolina in 1993 to develop his consulting service on a full time basis.
Mr. Connell is involved in several professional and civic activities including the Association for Healthcare Philanthropy(AHP), having been involved as a Regional Director, National Vice President for Education, and Treasurer. Jim has published over 55 articles, several book chapters, and is an experienced speaker as evidenced by his 30 year continuous involvement as an instructor, Dean and Director for AHP's Institute in Healthcare Philanthropy in Madison, Wisconsin.
He has twice received the AHP Professional Papers Award first in 1992 for his work on "Demographics and the Changing Landscape of Planned Giving," and again in 1997 with Richard Green JD, FAHP for their work on American Healthcare Endowments. In 1997 he was the 27th recipient of the prestigious AHP Harold J. (Si) Seymour International Honors Award, the profession's highest honor. In 2002, he became a Certified Senior Advisor(CSA);one of the first five fund raisers to achieve the CSA professional designation.
Mr. Connell founded James E. Connell and Associates a fund raising and consulting firm in 1989. The firm provides charitable estate and gift planning services to non-profit organizations in the US and Canada and performs development audits to improve the strategy to obtain long range endowment growth. James E. Connell and Associates draws on the resources of its National Advisory Board of experienced professionals in the area of fund raising, estate planning and gift planning to support client program development and to complete major donor gifts. Specialty development services are provided in the area of charitable estate planning and planned gift development.
January 2019