Fall Seminar: Sign Up for New Fall Professional Advisor Seminar---
"Gift Plans and Strategies Every Advisors Can Suggest to Clients" is the title of my new seminar which gives your professional advisor community 15 end-of-year strategies that can be implemented by their clients to provide support for your annual fund, capital campaign and/or endowment efforts.
This seminar includes 100+ slides with real life gift examples on techniques, advisors can begin to use tomorrow in their practice.
The cost includes brochure handouts of the 2013 Federal Tax Pocket Guide and the Charitable Gift Planning Guidelines published by RR Newkirk.
Presentation cost will not exceed $3,500 which includes a $1,000 allocation for travel and business expenses. If travel costs are less, the extra is rebated. It includes E-mail or telephone follow up for all your professionals to the end of the year 2013.
Continuing education credit filings (CEUs) if desired are the responsibility of the sponsoring charity.
Limited dates are still available, call 910-295-6800 for further details or E-mail me.
_____________________________________________________________________________________________
Technical Tips: Donating mutual funds shares to charity…..More than $12 trillion is now invested in US mutual funds, nearly double the amount ten years ago. More and more individuals have appreciated assets in mutual funds, both personally and in retirement accounts. Mutual fund shares are increasingly the source of charitable gifts. Contributing mutual fund shares can be more complicated than the typical donation of individual securities.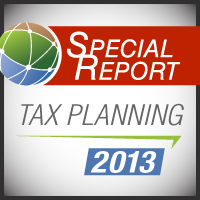 For a paper on the proper transfer of mutual fund shares LINK
_________________________________________________________________________________________________________
Marketing Moments: Let's Tell a Story.....I was reading my alumni magazine for LaSalle University a few days ago and noticed a continuing full page spread entitled "Why I Give Back" (when on the development page click Why I Give Back on the left sidebar)
Good stories can shine a spotlight on our charity successes and on the issues we care most about. Most importantly, stories might be the most effective way to encourage others to join us in forging solutions to their financial problems and in making effective use of their assets
Then I received my copy of the Duke University Alumni magazine and noted a full page spread featuring a picture of a couple that recently completed a planned gift. It was followed up with a mailing of their "Legacy Giving to Duke" featuring four stories of supporters.
Humans are hardwired to make sense of the world through stories. Forget the data that doesn't support your narrative. Understand the simple facts and motivations. Facts clearly presented in the context of a compelling story, however, can change minds and compel people to action.

On a recent web site visit to The Sante Fe Opera's Aria Society, the SFO legacy giving society they feature a section "Meet our Donors," this was followed up with donor profiles in the Opera program book distributed at each performance during their season.
Telling stories of supporters and those who use the charity services is front and center with the Hospice and Community Care in Lancaster, PA. Their feature Stories of Hospice to profile their mission and showcase their impact.
All of the above illustrate the power of stories of our supporters and mission. Individual stories will make your case for support come alive. They draw people in to further explore your legacy message and often see themselves in the stories of those you feature.
A good story….
Is short, easy to read and not too technical.
Includes a beginning, middle and end.
Introduces a specific problem in very basic terms and shows how that problem was solved.
Highlights the role your charity in solving that problem.
Shows an impact on people and places in your service area.
A good story isn't….
A detailed description of your charity and the issues that you support.
A catalog of every gift received and its impact.
A fact sheet on a specific topic or issue.
Focused on a new area or strategy that your has just started to pursue unless you can point to concrete results and/or outcomes.
About so far off wish or desire. It needs to show impact in your service area.
Additional story telling resource.
________________________________________________________________________________________________
Most trust donors want to retain control!....In a new June 2013 study "Estate Planning: Leveraging Wills, Trust, Donor Advised Fund, & Foundation to Transfer Assets & Values," Tiburon Strategic Advisors reveals that 3/4 of independent trust companies offer charitable consulting services and 2/3 offer foundation management services.
Among the report's key findings:
•Nearly half of consumers die with less than $10,000 in assets;
•Just 2.3 percent of estates pay taxes, up from 1.0 percent in 1930;
•15,000 estate tax returns were filed this year, down from 108,000 in 2001;
•California and Florida have the greatest state estate tax receipts with $937 million and $779 million respectively;
•Charitable contributions are $280 billion, up over 150 percent since 1990. Almost half of charitable contributions are made to religious organizations;

•Nearly two-thirds of consumers review their estate plans at least every three years;
•Nearly three-quarters of baby boomer women are expected to outlive their husbands due to longer life expectancies and their tendency to marry older men;
•Only 42 percent of consumers have wills, down from 47 percent in 2000;
•More than three-quarters of affluent consumer households have wills;
•Only one-quarter of consumers have created powers of attorney for health-care decisions;

•Only one-quarter of consumers have created durable powers of attorney for financial decisions;
•Almost two-thirds of affluent consumer households have living wills;
•Of the four million personal trusts, about two-thirds are revocable living trusts;
•Of the $3.3 trillion assets held in personal trust accounts, about two-thirds is in revocable living trusts;
•Irrevocable trust assets under management have reached $1.6 trillion, up 60 percent since 2000;

•More than two-thirds of irrevocable trust accounts utilize a corporate trustee;
•Fewer than one-fifth of trustees have stated guidelines and procedures for reviewing their trusts' life insurance policies;
•Three-quarters of ultra-high net worth consumers' greatest fear with respect to protecting their wealth is that someone will take advantage of a child or grandchild for financial gain;
•More than two-thirds of ultra-high net worth consumers are concerned that they will be the target of an unfounded lawsuit;
•Personal trust assets account for one-quarter of total assets under administration at independent trust companies.
____________________________________________________________________________________
Position Openings: Director, Major & Planned Gifts, Children's Hospital Central California, Madera, CA...... This is a senior position providing the primary supervision of the major and planned giving program of this large and dedicated children's hospital organization and reports directly to the Vice President, Foundation & Chief Development Officer.

For further information on either of the above positions or to apply visit www.paschalmurray.com. Contact Colette M. Murray, JD, CFRE at 760-863-4512 or colette@paschalmurray.com.
______________________________________________________________________________________________
Quickie Quiz answer.....click link to Forbes article
| | | | | |
| --- | --- | --- | --- | --- |
| Connecticut | Iowa | Minnesota | Oregon | Washington |
| Delaware | Kentucky | Nebraska | Pennsylvania | Washington, DC |
| Hawaii | Maine | New Jersey | Rhode Island | |
| Illinois | Maryland | New York | Tennessee | |
| Indiana | Massachusetts | North Carolina | Vermont | |
___________________________________________________________________________________________
Laminated Gift Annuity Rate Charts.....The American Council on Gift Annuities has announced new
gift annuity rates effective in 2012 which are also effective for 2013 as the ACGA made no changes at its recent meeting.
If you would like a laminated rate chart for the most recent rates simply request one using the following E-mail request
_________________________________________________________________________________________________
News and Notes....
$1,000,000 is not weathly - Seventy percent of the 4,000 people surveyed with investible assets of $1 million or more do NOT consider themselves "wealthy" a report by UBS indicates. The UBS Investor Watch The report also found that four out of five survey respondents are either supporting adult children or elderly parents to some degree.
REAL ESTATE COMEBACK - The median sales price of new homes sold nationwide in April 2013 hit $271,600, the highest monthly
price ever recorded. Even at the peak of the real estate boom, the national median sales price topped out at $254,000 in March 2007. The
low point during the housing collapse was a median sales price of $194,900 in October 2010 (source: Census Bureau).
HOME PRICE VALUE - The median value of an owner-occupied U.S. Home in June 2013 was $186,200. (source: AARP Bulleting June 2013).
NOT PLANNED GIVING PROSPECTS - Forty-five percent, or 38 million working-age households, do not have any retirement assets,
the study found. Among workers 10 years away from retirement, the median savings is just $12,000, while one-third of those between
the ages of 55 and 64 haven't saved at all for retirement, (source: National Institute on Retirement Security)

STAYING PUT - Almost 90% of people over 65 want to live in their home and community as long as possible, according to a report by the
AARP Public Policy Institute and the National Conference of State Legislatures. A whopping 80% believe they will stay in their home until they die.
RETIREMENT ASSETS HIGH - According to the Investment Company Institute, U.S. retirement assets increased 4.6% in the first quarter
to hit a record high of $20.8 trillion. IRAs made up the largest part at $5.68 trillion, with defined-contribution plans at $5.37 trillion in assets.
EXCLUSIONS, DEDUCTIONS AND CREDITS - Since the last major reform to the US tax code was passed in 1986 (i.e., 27 years ago), Congress has implemented more than 15,000 changes to tax rules (source: IRS).

SCARY THOUGHT - 45% of US households headed by individuals of "working age" have not set aside any funds for their future retirement (source: National Institute on Retirement Security).
TOP AND THE BOTTOM - For every US household that reports at least $250,000 of adjusted gross income, there are 11 households that report less than $25,000 of adjusted gross income. There are 2.8 million households in the "$250,000 and up" category. There are 30.3 million households in the "less than $25,000 category" (source: Census Bureau).
ALL THAT I NEED - Just 18% of American workers believe they should accumulate at least $1 million in savings and pre-tax accounts for their ultimate retirement needs (source: Employee Benefit Research Institute).
____________________________________________________________________________________________